Experience Temples Like Never Before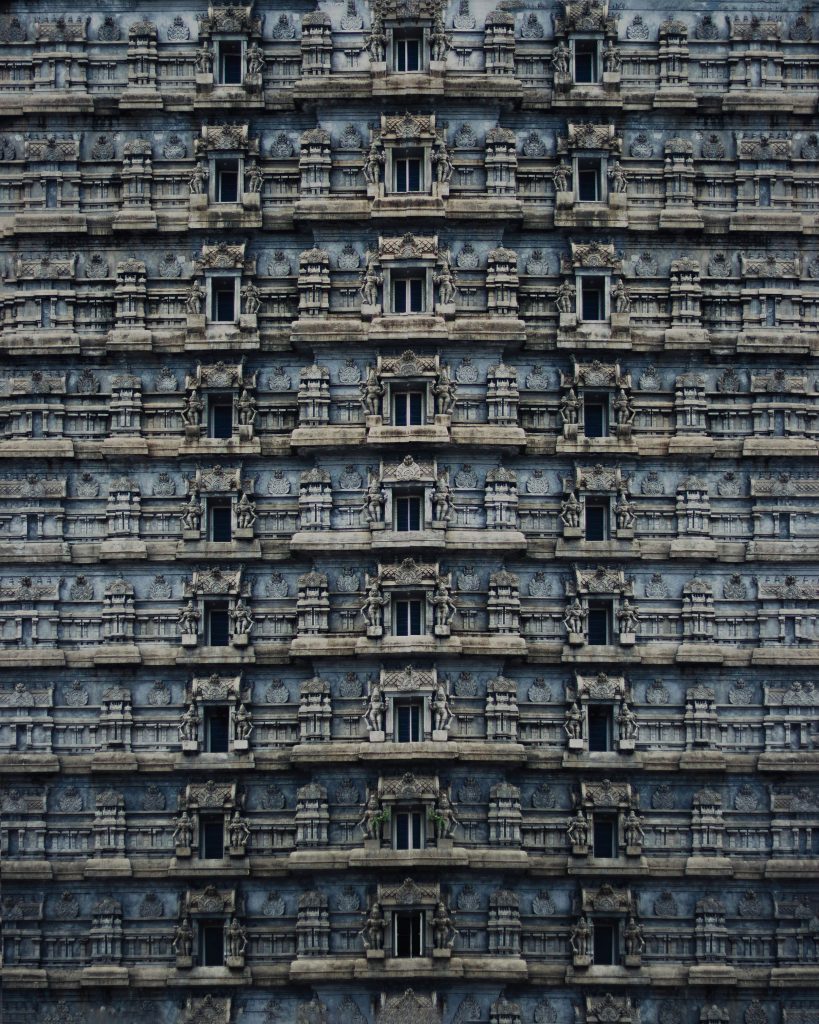 Do you marvel at temples, their architecture and the myriad stories (historical and mythological) associated with them? Have you always wanted to learn more about temples, their place in history and everyday life? Or have you perhaps wondered what all the fuss is about?
Sashikala Ananth facilitates Temple Tales: A Meditative Experience of Temples; a Ritambhara offering that takes the participant through an immersive physical, social, historical, and spiritual journey. Unlike the "tourist tours" where guides ply one with dry historical facts or archaic stories about the power of the deities, Temple Tales seeks to bring one's awareness to the cultural and philosophical nuances of ancient Indian traditions.
One of the foremost experts in the field of Vaastu Shastras, Sashikala Ananth brings her learning and experience of yoga, behavioural science, fine arts, mythology, along with her training as an architect, to an exploration of the Indian temple structures and their relevance as communal and personal sources of energy. 
In her own words, Sashi explains how this program came to be and the fascination that temples hold in our cultural psyche. 
The Experience That Is Temple Tales
For quite some time, the members of Ritambhara have been contemplating new ideas for training and sensitising large groups of people to the Indian traditions, and the wealth of wisdom therein. Anita Balasubramaniam and I started to look at the possibility of bringing diverse social groups to local temples, as a means to help them connect. We decided to offer Temple Tales once in three or four months, initially in and around Coimbatore district, but we hope to extend this in future to other parts of South India.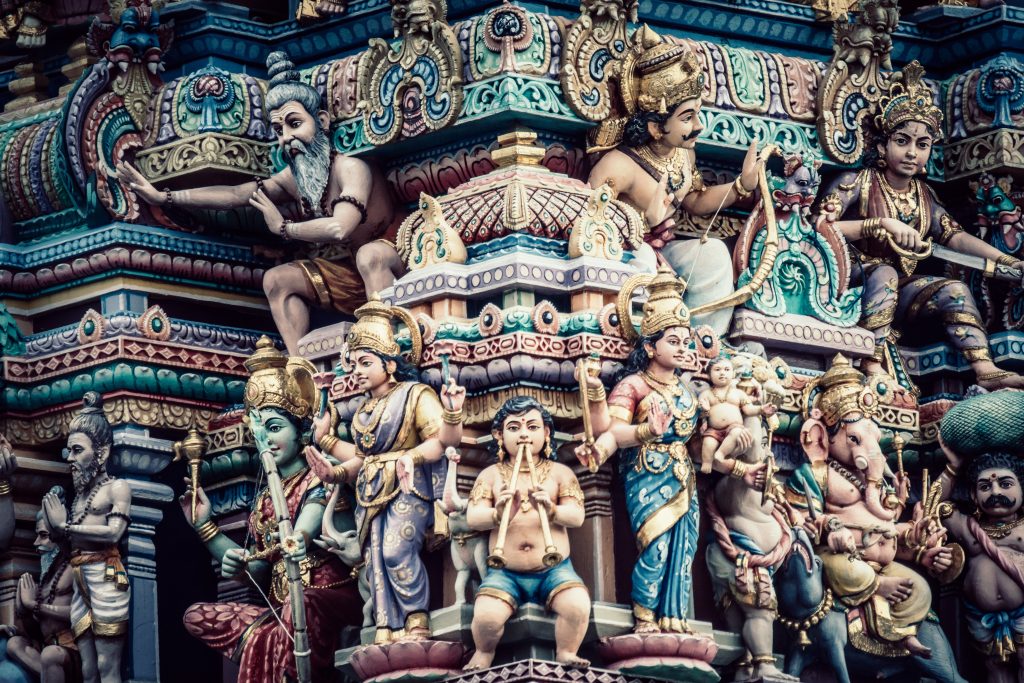 As a temple is multi-layered and multi-textural, we try and incorporate that in our experience. We first analyse the temples in the region based on religious themes such as Shaiva, Vaishnava, Shakta etc to choose the appropriate temples and their locations. Next we look at all available written material, in both English and Tamil, to understand the history, social records, epigraphy and aesthetic aspects of the temples. Thirdly, we collect the stories, myths, and anecdotes regarding the temples.
Following this we make one trip to the chosen locations to get a full picture of the temple for ourselves. It is a deeply personal exploration that we choose to share with others, hoping they will enjoy it as much as we did. 
We like to take people to two temples at a time. The first you might call a perfect sample, one where everything has been done according to the Shastras and the architectural form is perfect. The second is a temple that may not be as aesthetically pleasing or significant, but has a strong energy that draws people. 
For example, on our first Temple Tale when we choose Perur in Coimbatore, we realised that it was a treasure trove of some of the most beautiful sculptures of its times. We wanted to balance this aesthetic experience with the simplicity of the Koniamman temple in Coimbatore that is well known for its various people-based and interactive celebrations, and has no real background of high aesthetics. 
So we combined a serious spiritual/aesthetic experience in the Perur temple with the simple every day desires and wish-fulfilment of people in the Koniamman temple. The group we took to both the temples found this contrast most interesting, particularly since we asked them to remain silent in the first and get into conversation with the other devotees in the second. This allowed people to initially experience what such spaces meant for them personally, and in the second part, connect with other devotees to understand what their reasons and feelings might be in accessing such a space.
Our next trip is to the Avinashilingeshwar and Anumantaraaya temples. The Avinashalingeshwar is a brilliant temple, large and huge, with a predominant history. The Anumantaraaya temple is a little place in a small village, with an amazing serenity.
A Space For All Seekers

The temple isn't just a religious edifice, it is a place for personal transformative experience, collective celebration, social interaction, learning and dissemination of knowledge, recording history on the walls, maintaining and fostering the arts and crafts, and most important of all, allowing the presence of the Divine to soak into the people in every activity. 
A seeker comes to pull in the energies of hundreds or thousands of years of Bhakti to access his/her own higher consciousness, and the variety of pulls and experiences are infinite. 
The individual enters the temple in many forms. 
There are people who go in only as Bhaktas. They have a routine and a ritual, they walk in with the intention of offering a Pooja to the god of their choice. They offer it, do the required mantras, receive the coconut or flowers (whatever has been offered) and then they return home. They are not aware of the space beyond their immediate requirement – a prayer for their birthday, anniversary, supplications for a project, or the blessing of a tool or vehicle.
Some people come because the temple is a quiet place, one in which they can sit and soak in the tranquility of the space. I know so many people who go to the local temple and sit and discuss with the people around. It's a space of tremendous tranquility. Many come seeking a quiet space to be in the presence of a benevolent and gracious energy. It isn't about the prayer, it's more about the presence. They feel refreshed and rejuvenated and come back.
Many go only once in awhile to witness a Harikatha, or a dance performance, or a special pooja. They go to take part in something that is new, they want to participate in a celebration or a festivity. It is a space where they can be part of a larger communal celebration.

 

There are those who come for a specific function such as the first birthday of a child or a wedding. There are several functions that are celebrated within the temple. It's more like the venue for an event, and they are guests at a function.
Some people come because the temple has a certain energy or Shakti, and they are looking for a very specific wish fulfilment. For example, those who have sorrow, troubled health etc, and are looking for consolation, comfort, or boons.

 

Then you have the quintessential Temple tourist, one who visits for the aesthetic beauty and historical significance.
And finally, there are those who will come for what we are offering: people looking to move to the next stage of personal growth.

 
A visit to the temple is not simply to make one's obeisances to a deity, it is a journey of the atman as defined by the built complex itself. The structure, that is known as the Devalaya, by virtue of its visual and physical placement, the vibrations, the proportions, and the ratios used in the architectural form, evokes a certain feeling within an individual and raises one's consciousness. 
In this way, one can go there and appreciate all the aspects – the sound, the colour, the carvings, but can also spend time to take in the entire space, and enjoy the energy. Through a carefully guided exploration, they will also go through certain personal shifts as part of their inner journey. 
The beauty is that all these layers are allowed and are accorded space in our temples. The temple, in its truest essence, is accessible to all forms of seekers, and it is precisely because it has allowed for all this that it has lived over time and continues to occupy such an important place in people's lives.
Though there are certain temples that refuse entry to non-believers, or on the basis of caste, or demand certain dress codes; I am not referring to those places. Many of them have a political or religious agenda which is apart from the essence of Sanatana Dharma. Everything else that has cropped up is apart from this essence, and we have to fight to maintain this essence. That is also why I have begun this program; it's my way of returning to the essential nature of the temple space as it was intended, and creating opportunities for people to experience it for themselves and anchor it back into their reality.
If you would like to experience Temple Tales for yourself, join us on 22nd September 2018 at the Idugampalayam Anumantaraaya temple. For more details, click here.