Traditional knowledge systems such as vAstu are aimed at nurturing and strengthening our relationships with ourselves, our environment, our community as well as essential life-sustaining practices that can be traced back to over 3000 years. In today's world, where people are unable to connect deeply to their roots or their contexts, vAstu can play an important role in restoring this connection. According to vAstu, everything we create and manifest in the world is a reflection of our inner selves. Programs at Ritambhara aim to offer a holistic and authentic perspective on the principles of this ancient science and it's connection with Yoga and healing.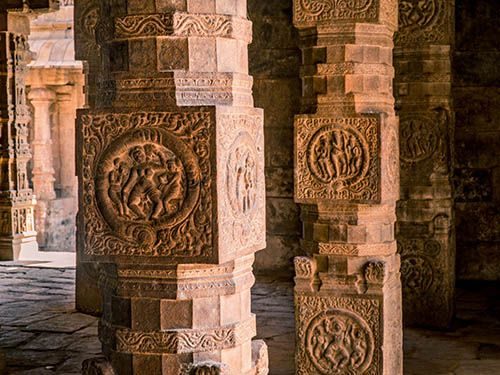 Overview of
Traditional Knowledge
Colonisation and foreign invasions have broken the continuity of our knowledge systems. Recovering the missing links and reconnecting to the wisdom of our land is an essential task as it will show us a path to reclaim our connection to our environment, our communities, physical health and spirituality.
How do we pave the way for new learning & bridge ancient and contemporary wisdom? Explore courses on vāstu for beginners, architects and non-architects