Colonisation and foreign invasions have broken the continuity of our knowledge systems. Recovering missing links and reconnecting to the wisdom of our land is an essential task as it will show us a path to reclaim our connection to our environment, our communities, physical health and spirituality. It is becoming increasingly clear today that societies are failing to sustain themselves without acknowledging and valuing traditional wisdom.
The three major streams of knowledge that originated in India are Yoga, Ayurveda and vAstu.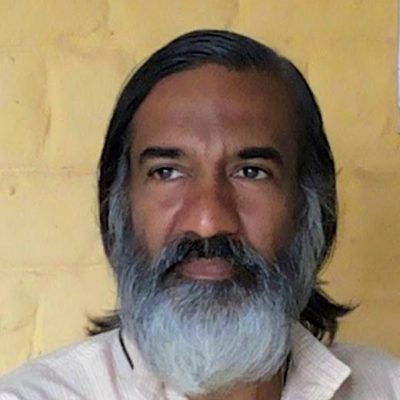 Raghu has been enquiring into three questions relentlessly in his life, these are how does one become the best that one can be? How do organizations and groups become the best that they can be? What does it mean to be an Indian?
Read more…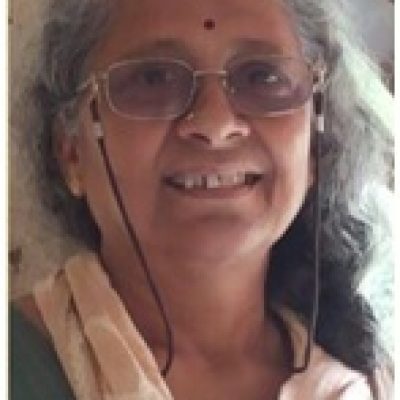 Sashikala's life long passion has been the study of the Vaastu Shaastraas and adapting the profound insights of the ancient texts to contemporary living. Having studied the Vaastu texts extensively,
Read more…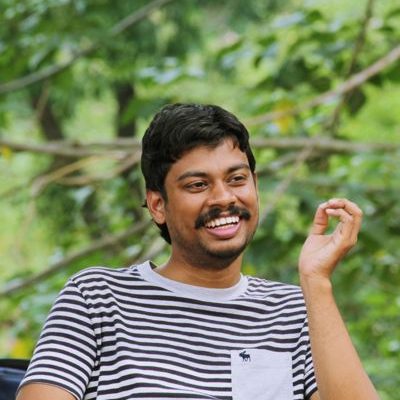 Naveen is a student of Yoga. Over the last 18 years, he has been engaged with the questions: "What does it mean to live meaningfully in today's times?" and "How may I offer the best of myself to the Whole?". This ongoing journey has been richly rewarding and fulfilling.
Read more…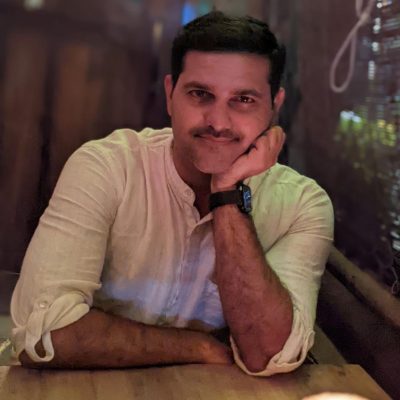 Hari is a transformation coach, yoga therapist and a seeker passionate about Indic Knowledge Traditions. He is the founder of Yogaśāla, Zensei and Digital Nomad.
Read more…
Parthasarathy has been a student / seeker of Indic wisdom in his life. Over the last 15 years he has learned / explored and practiced / experimented with a variety of India arts and sciences. His primary exploration has been with Yoga. He is a certified (IAYT) yoga therapist from YogaVahini and is passionate about taking yoga to rural India.
Read more…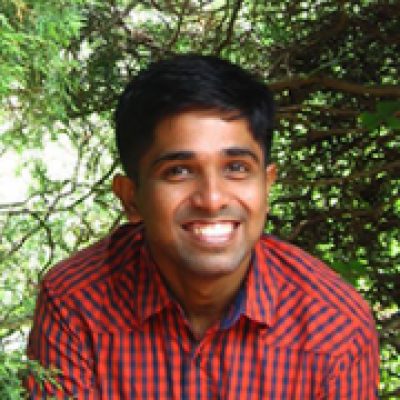 Anuradha Ramesh a.k.a Usha is the founder of 'Usha Pink Mist Retreat', a centre of well-being and healing in Hyderabad, India. She is also the co-founder of Mischkat, a center for well-being and healing in Dubai, UAE.
Read more…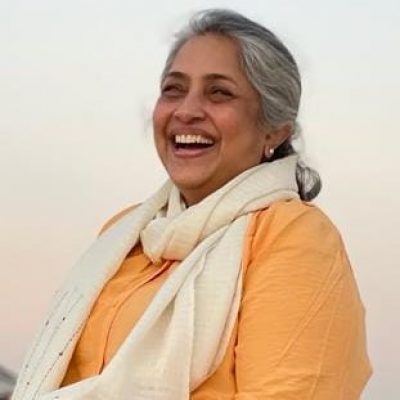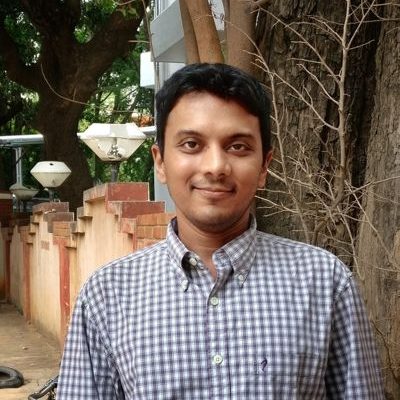 Sometime in Jul 2012, a few of us who had been co-journeying on "what does it mean to live an ecologically sensitive life" met Raghu and Sashi to explore Yoga Sutras. We called ourselves Sacred Activists, as students of Eastern thought – some of us were feeling a little burnt out from all the work we were doing;
Read more…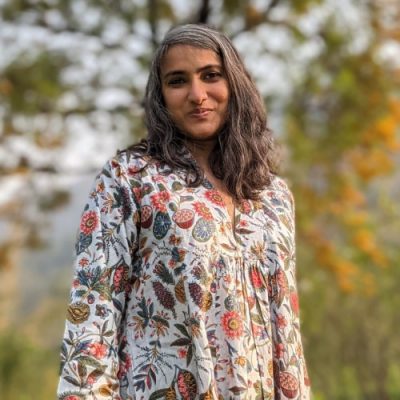 Apoorva chanced upon Yoga in her early 20s. A spark was lit within and there was no turning back. Her exploration led her to the Krishnamacharya tradition more than a decade ago. Curious about human behaviour and what drives it, she was thrilled when her search ended (and also began) when she first came upon the Yoga Sutra, which illuminated a path towards answering many questions that had been held for a long time.
Read more…
Kavitha is a mother of 2 grown up kids and lives in Gurgaon. Her search as a Yoga teacher took her to different traditions until she landed in Ritambhara ! Here both personal life as a mother & wife and professional life as a Yoga teacher took a 180 degree turn.
Read more…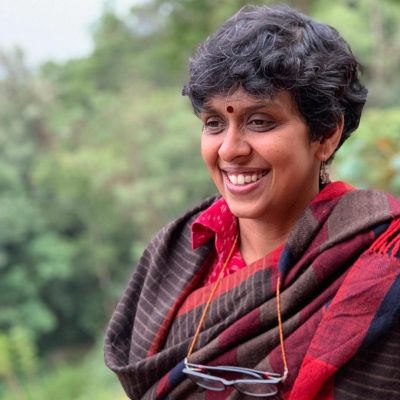 Ankush Vij is Chartered Accountant by qualification. Ankush turned to yoga in 2016 to manage his auto-immune condition. What started as yoga therapy for physical well-being turned to a lifelong pursuit of making meaning of the self and the world. Thus began a series of explorations and immersion into yoga-sutras
Read more…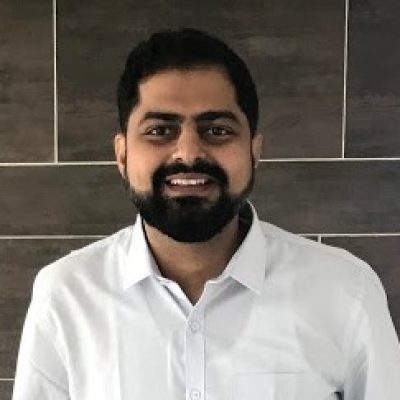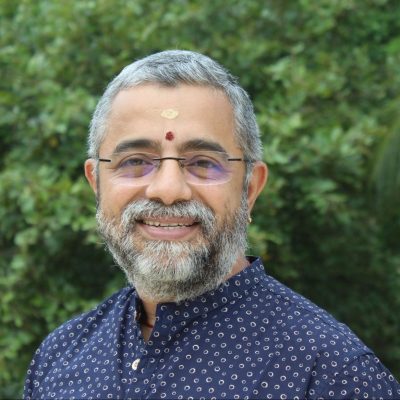 Radhakrishnan (Rkay), a Yoga Practitioner and Instructor from Yoga Vahini, lives in Thrissur in God's own country. He is passionately pursuing inner work after over a 3-decade stint in global organizations in Corporate Leadership roles.
Read more…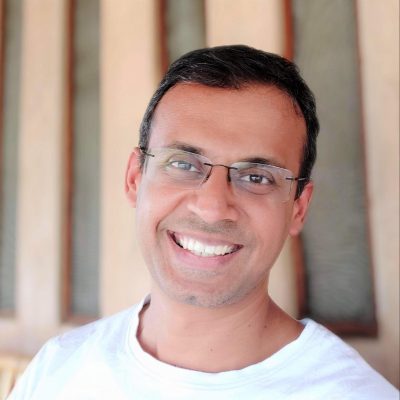 Gowtham is a father of 2 daughters, husband to a loving wife who is a wellness specialist. His life journey has been filled with various experiences & flavors – IT, entrepreneurial, retail, food industry, building a minimalist.
Read more…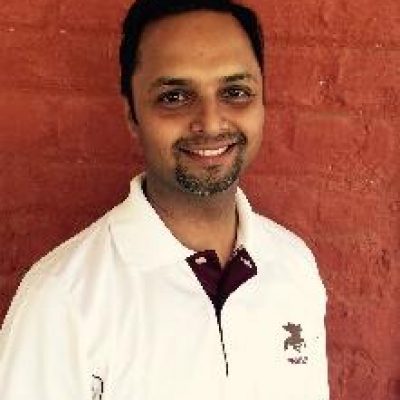 A Bharatanatyam dancer of the Mysore bani, Ajay has over 2 decades' experience in behavioural skills facilitation for individuals and group. Ajay is pursuing Internship in Process Work with Sumedhas and his interest in inner work has been nurtured at Ritambhara.
Read more…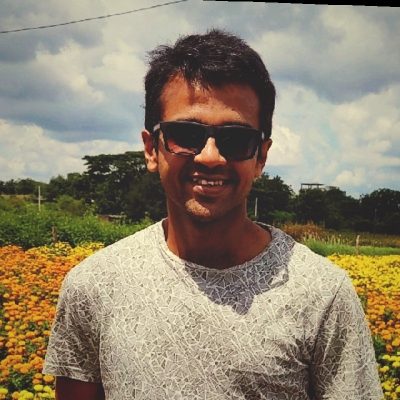 Venky Ramachandran is a writer, executive coach, and independent consultant, working in the domains of culture and agriculture. He is the co-founder of Mandram Indic Talks Foundation, a nonprofit organization that curates innovative ideas, insights, and concepts in native languages through inclusive public discourse.
Read more…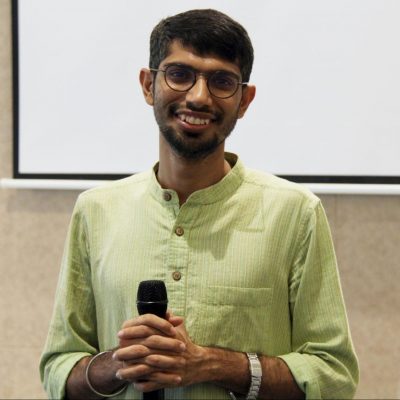 Ankit is a seeker in the wisdom traditions of India. The core of his work includes creating dialogic spaces where people can look within and see the connection between their inner and outer lives. Inspired by the likes of Gandhi, Aurobindo, Vivekananda and Guru Gobind his experiments in service took him back to his roots in Punjab where he is creating a community-led model of higher education which is open, inclusive and accessible for all.
Read more…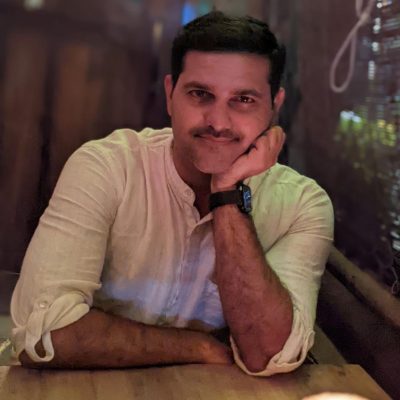 Hari is a transformation coach, yoga therapist and a seeker passionate about Indic Knowledge Traditions. He is the founder of Yogaśāla, Zensei and Digital Nomad.
Read more…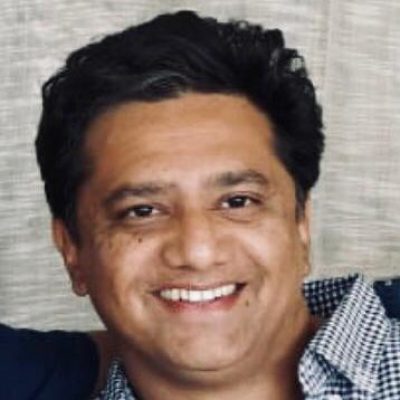 Amarendra Nammi is a Hyderabad based builder with a focus on sensible living and building solutions. It was this mindset coupled with the need to understand the wisdom of our forefathers that brought him to Ritambhara.
Read more…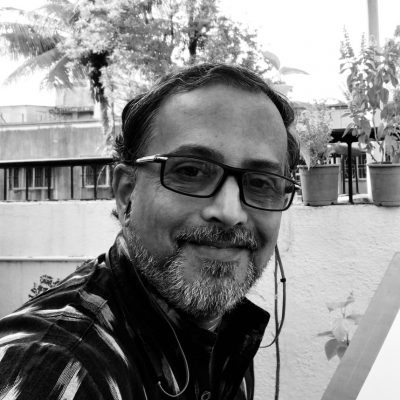 Ar. Anand Ukidve is a practicing Architect and a post graduate in Urban Housing. He is deeply interested in the study, research and resurrection of lost traditional wisdom. He firmly believes that the answers to the harmonious future lie in the cultural wealth that we inherit.
Read more…
Chandana studied architecture in Chennai and was drawn to exploring community-centric and ground-up approaches to design and architecture through her work in Auroville, Chennai and Himachal. Her search for 'what makes spaces alive? And how can we create them?'
Read more…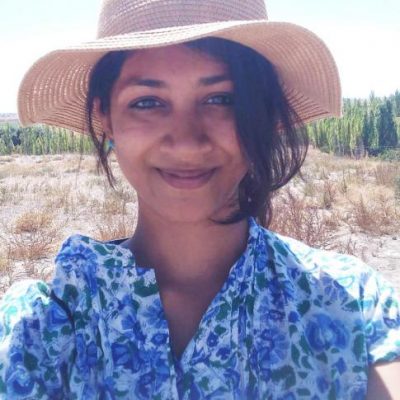 After graduating from Sir J.J. College of Architecture, Radhika's interests have been strongly developing in the areas of Indian philosophies and appropriate building materials. For sustainable development, she believes that there is a confluence where both of these meet, evolving into a holistic approach.
Read more…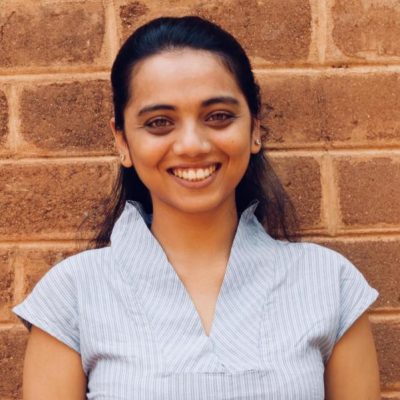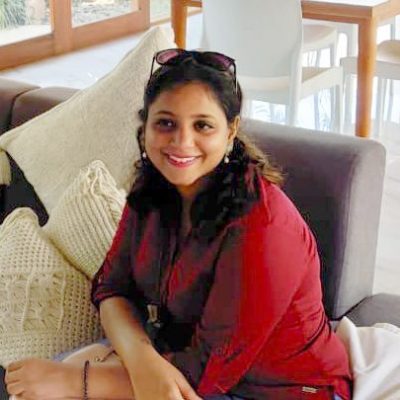 The search of balance into the life and space, drew Shivangi to learn and commit to studying, practising and taking forward the Indian knowledge of Architecture- vAstu into her professional and personal work. She works as a researcher, facilitator and an Architect in the Ritambhara vAstu Sangha team.
Read more…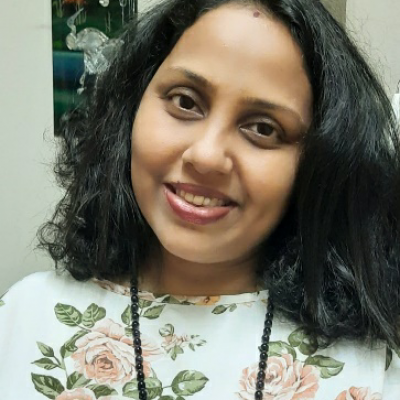 Madhura Bhavin Modi is a practising architect, primarily working on residential projects in Mumbai. In search of health, happiness, healing and harmony, she has turned towards her roots. She is discovering that vAstu offers a way of life and scientific philosophy that is very beneficial to us.
Read more…
Mr Sowmithri BT is a professional banker serving in a private sector bank in Bangalore where he resides with his wife and two children. Parallelly, he has been pursuing the study and research of various streams of Jyothishya and vAstu since a decade now.
Read more…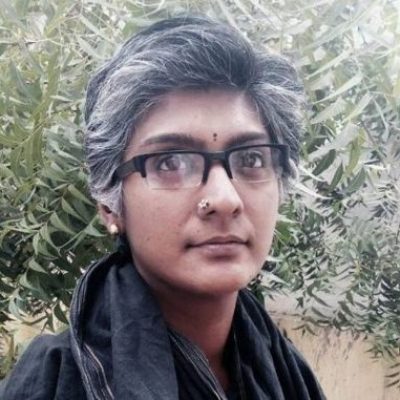 Priyamshakti is a Yoga therapist in the Krishnamacharya tradition. She adapts Reiki & energy work, Vedic chanting, life coaching & Ayurvedic practices in her healing spaces. She is committed to nurturing collectives that have the praxis of Yoga at their heart.
Read more…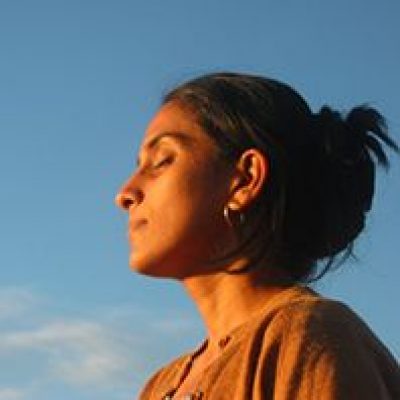 Anita is a yoga teacher and therapist in the tradition of Sri.T.Krishnamacarya and Sri T.K.V. Desikachar, a Reiki practitioner and a Life Coach. She is also the founder of Vishoka, a center for learning Indic and energy-based frameworks for living and healing.
Read more…
A Yoga Therapist cum Software Engineer, Ramya's search for holistic well being brought her to yoga in the tradition of Sri T. Krishnamacharya.  She was drawn to Ritambhara's way of enabling Antaranga Yoga in a seeker's life and along with her partner, has been fortunate to be a part of the Ritambhara Sangha since its inception, to live a dhArmic and wholesome life.
Read more…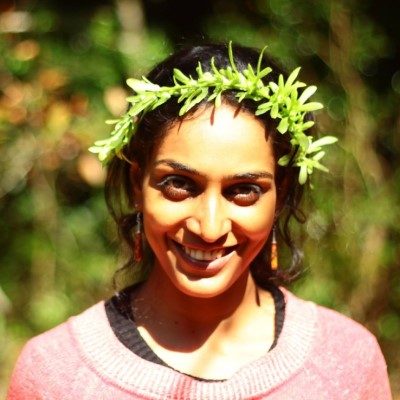 Kartik came to Ritambhara in search of purpose and after an entrepreneurial career in San Francisco. He immediately fell in love with the rasAtmic approach to self-exploration — particularly, working with the Mahabharata to discover the different characters within. This approach, combining theater, yoga, and dialogue, felt so rich and expressive.
Read more…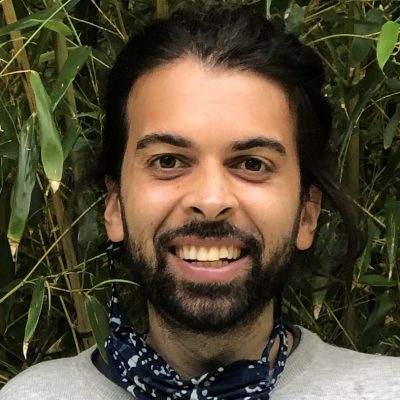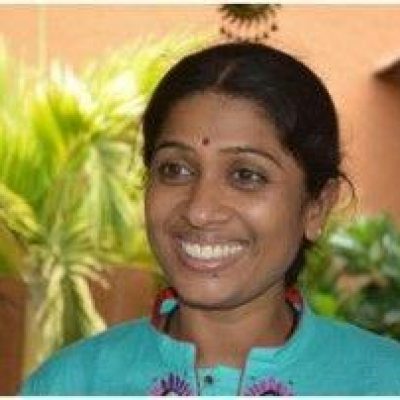 Padmaja got introduced to Yoga for healing herself at the age of 15 yrs and continued to practice and became a yoga teacher and a therapist. She did her therapy training under the guidance of Mrs. Saraswati Vasudevan and has been teaching for the past 12 years in the Sri Krishnamacharya tradition, strongly founded in the teachings of Patanjali.
Read more…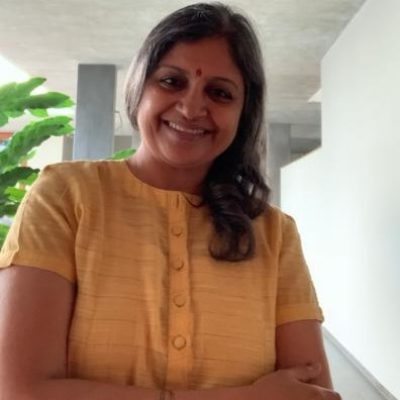 Mamatha Talluri, born in India went to USA for higher studies. She did her Masters in Computer Science and was also a CPA before moving back to India to raise her 2 daughters. After working with her husband for 8 years, Mamatha experienced the healing power of Yoga and became a yoga practitioner
Read more…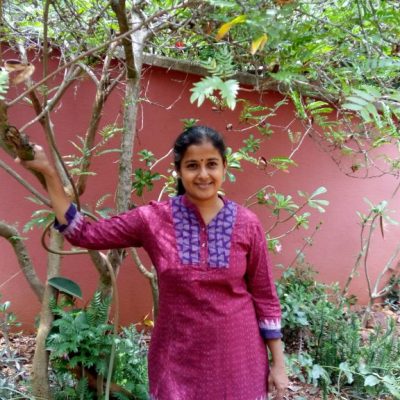 Sangeetha's interest and experience spread across areas like ecology, localisation, sustainable living and livelihoods, education and agriculture, which she has been exploring for over twenty years now. In her quest for being a 'Spiritual Activist' to heal the wounds of our times, she stumbled upon the praxis of Yoga which synthesised many things for her.
Read more…
Saras studied and taught at Yoga Mandiram from 1990 to 2007. In 2010, she founded YogaVahini, along with her husband G Sundar, dedicated to sharing the teachings of Sri T Krishnamacharya and Sri TKV Desikachar through teacher training and therapy training programs
Read more…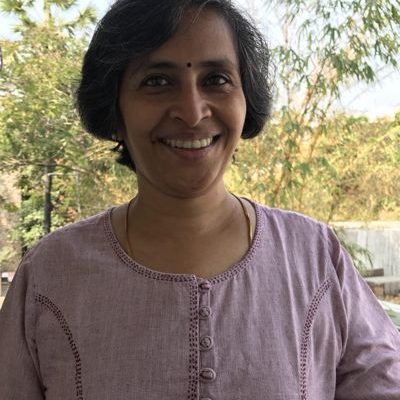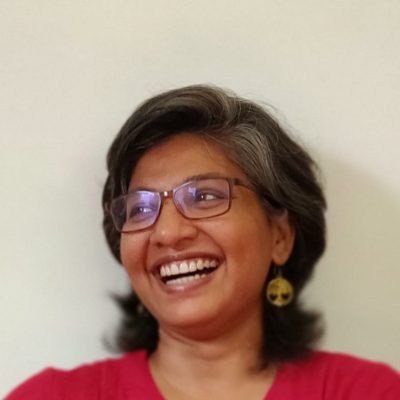 Anisha has been on an exploration to understand herself through yoga for the last 15years which led her to teaching yoga, yoga therapy and inner work through yoga. It is in Ritambhara she found a framework to make sense of all the rich Indian culture in the current context which enhanced her self exploration.
Read more…