How does one live a life where one can act with honour and live in peace?
Never before has the past been less reliable for steering oneself into a meaningful future. How can a person re-envision oneself in response to a radically changing world?
All of us are confronted with questions like this. We turn to various traditions, their wisdom and practices. SaptaSwara is a unique programme, designed by Sashikala & Raghu Ananthanarayanan, that allows the participant to discover a personal practice that will help the individual act with honour, live in peace and grow inwardly.
SaptaSwara offers the following :
A 'here and now' encounter with oneself

A contemplative context for self reflection

An experiential learning about the insights of Yoga

A framework for developing an enduring personal practice.
In this context 7 critical concepts/ principles from the tradition are explored in depth to empower the self and to unfold the slumbering potential that lies within the person.
The seven steps are:
Maitri- friendliness,

Karma- action,

Dharma- enlivening self and context,

Gnyana- knowledge,

Ramya- aesthetics or inner savouring,

Yoga- personal practice, and

Abhyasa- long term investment in growth.
The process of this module is to help the individual to look at the self, one's relationships  and one's actions in a seamless continuity. In achieving a personal balance and centring of the various aspects of oneself, one also becomes capable of relating with greater authenticity with the world around and to act with greater clarity and integrity in one's everyday life.  
This module has been adapted for various groups, organisations and institutions. The process involves the building of a conducive environment where the individual can explore the many aspects of the self and it's application in the world of action.
In June of 2017, a group of Montessori teachers and trainers completed a SaptaSwara retreat. The retreat was a second level to help the individuals consolidate their learning and to create more meaningful links with each other and with their parent institution.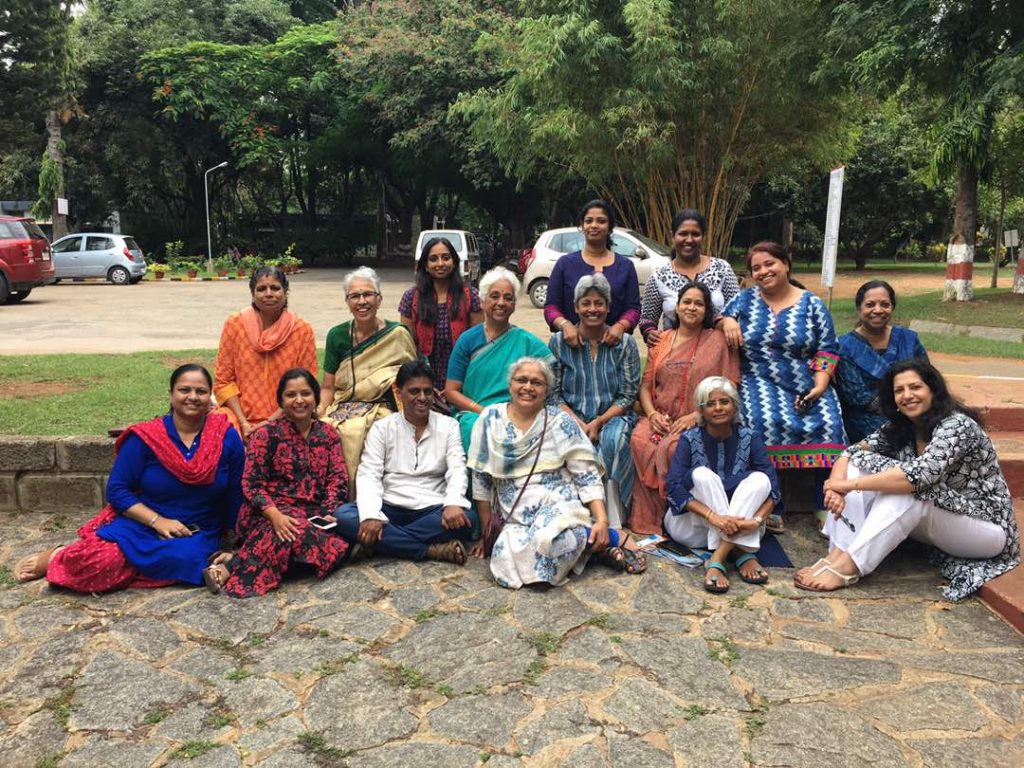 Three specific methods were followed for the two day retreat.
The first was pictorial representation of the personal journey, which was then shared within small groups. When the hand draws without getting caught up in thought, there is a flow of intuitive responses and emotions. The individual is then able to access deep level cleansing, healing, and catharsis.
The second method was meditation on the seven steps, and the individual's experience of them as well as their impact on relationships.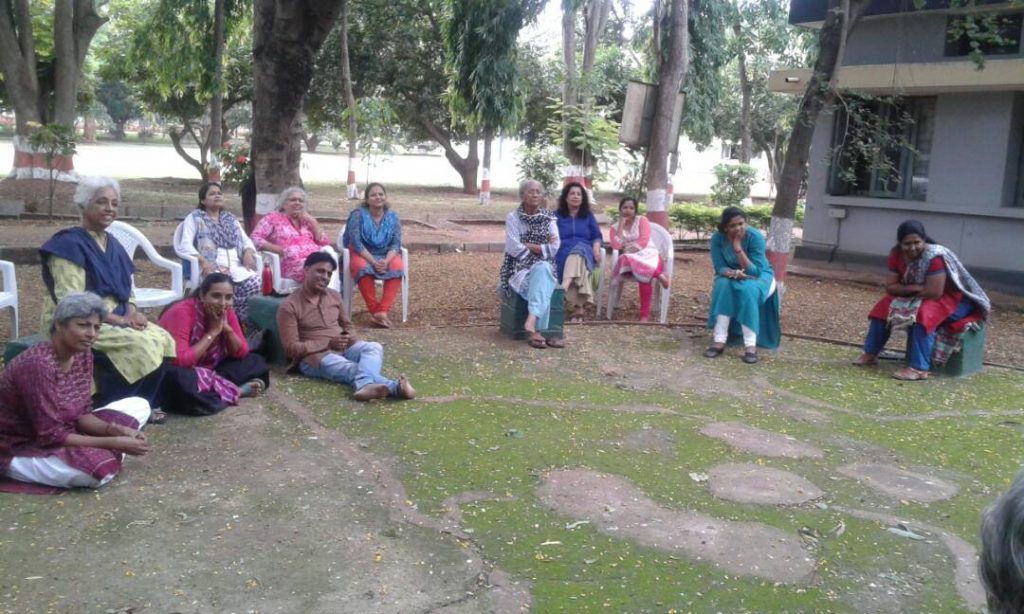 The third method we used was to enact the various role interactions in the organisations and to re play possible variations that are available, so that repertoires could be enlarged and transformed. Each of us feels and responds inwardly, but it is only through relationships that we engage with the outward form and active experimentation of our inner potential. Frequently this engagement gets stuck in entrenched forms. Role play helps to unlock these blocks and offers us new ways to activate ourselves without fear and anxiety about the outcome. We are able to stretch our repertoire, and so add to our capabilities
The participants felt very enriched and inspired at the end of the two days. Many of them felt rejuvenated and expressed a desire to experience this module every year so that the institution could be constantly renewed.