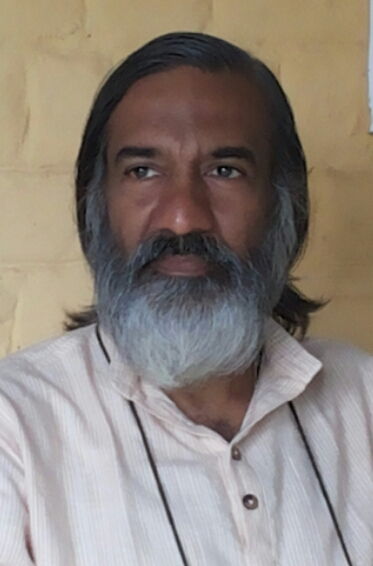 Raghu has been enquiring into three questions relentlessly in his life, these are how does one become the best that one can be? How do organizations and groups become the best that they can be? What does it mean to be an Indian?
This quest has led to more than a decade of intense study of Yoga with Yogaachaarya T Krishnamaachaarya and Desikachar. During this period he also had the opportunity to interact deeply with J.Krishnamurti and learn Process Work from Prof. Pulin K. Garg. Raghu's work with people and organizations has been founded on the profound impact this period of study and introspection had on him. The Core of Raghu's approach to teaching Yoga is based on the Krishnamaachaarya tradition, however, he has brought in aspects of experiential learning and introspection that make it contemporary and accessible. He obtained his Postgraduate Degree in Bio-Medical Engineering from IIT Madras during this time for which he studied the application of Yoga and Praanaayaama in curing back pain. He has published a very well received book "Learning Through Yoga".
Raghu has also delved deeply into the Behavioural Sciences to develop a unique approach of personal unfolding and organizational transformation. He has devoted almost three decades to transforming the organizational culture across the spectrum from grass roots developmental organizations to modern industrial organizations. He has developed a unique methodology called "Totally Aligned Organization", and a model called the "Tensegrity Mandala" that brings together his understanding of Organizational Processes and Yoga.
Raghu's abiding interest in the question what is India was triggered by his years of contact with Dharampalji. He has been engaged with grass roots developmental work and has enabled the development of many craft groups and a Tamil theatre group called Koothu-p-Pattarai. He has pioneered an approach to process work that brings together the laboratory learning method with Yoga and theatre.
This juxtaposition of inner and outer exploration has been invaluable in making his personal spiritual journey meaningful and pragmatic. By working with a variety of groups across the spectrum: Dalit groups and developmental processes for the downtrodden, craft groups, traditional communities, groups focusing on the arts as well as with business organizations, he has developed an insight into human processes that cut across superficial categorizations on the one hand and processes that are circumscribed by the context on the other hand. Some of his pioneering designs for community mobilization like the 'Koodam' have been deployed in working with the Governance processes with great success.
Raghu Ananthanarayanan has co-founded Sumedhas Academy for Human context, The Barefoot Academy for Governance and FLAME TAO Knoware (Pvt. Ltd); He serves on the board of several companies. He is now engaged in mentoring a young group of "sacred activists" called Ritambhara, as well as co-creating a platform of Yoga Teachers from the Krishnamaachaarya Tradition called "Ananta Yoga".
Publications: "Learning through Yoga" (Krishnamachaarya Yoga Mandiram, 2nd Edition 2002); "Totally Aligned Organization" (Productivity and Quality Publishers, 2nd Edition 2008), "Organization Development and Alignment" (Co-authored with Gagandeep Singh; Sage Response, 2013), a chapter titled: On Spirituality And Organized Religion: Conversations With Yogi Raghu Ananthanarayanan in the book Traversing the Heart – Journeys of the Inter-religious Imagination; Edited by Richard Kearney and Eileen Rizo-Patron as well as many papers in reputed Journals; Raghu is on the editorial Bureau of Integral Leadership Review (a journal that looks at a convergence of spirituality and management).
He can be contacted at : raghu@totallyalignedorganization.com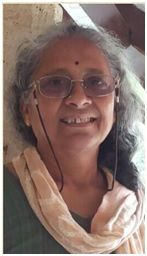 Sashikala's life long passion has been the study of the Vaastu Shaastraas and adapting the profound insights of the ancient texts to contemporary living. Having studied the Vaastu texts extensively, assimilating traditional wisdom and exploring its field application, she now works on projects incorporating the wisdom of Vaastu in creative and harmonious ways with the modern lifestyle. She has designed temples for Gurus and has won wide acclaim for her work.
An architect by qualification and holding a Bachelors Degree in Architecture from the Madras School, Sashikala has researched the classical Indian science of Architecture – Vaastu, for over three decades. She was a student of Sri Ganapati Sthapati, a leading authority on the Vaastu Shaastras. Sashikala Ananth is considered to be one of the foremost experts in the field of Vaastu Shaastraas today. She also studied Yoga at the Krishnamaachaarya Yoga Mandiram.
A recipient of the Ashoka Foundation Scholarship for innovative contribution to the field of architecture, she was also part of a team which made the 1991 National award winning film 'The Living Tradition, A Shilpi Speaks' that explains the traditions of the sculptor.
Sashikala Ananth is also a behavioural scientist. Her work as a behavioural scientist has been largely focused on helping NGO's and Educational Institutions.
The thrust of the work:
To be able to envisage a coming together of both design concept and philosophy and to be able to apply this in the field effectively, she has been consolidating all the streams of learning and wisdom that have been part of her training. This includes yoga, behavioral work, fine arts, mythology, craft, Vaastu Shaastras, architectural training and human psychology. Sashikala has conducted several seminars across the world where she brings together this unique confluence of learning and experience. She and her husband Raghu Ananthanarayanan have been running a design and self-development centre called Vadivam for the last three decades.
Books By Sashikala:
The books she has written on Vaastu are considered definitive works in the field.
Penguin Books: 'A Penguin Guide to Vaastu'
Penguin Books: 'The pocket book of Vaastu'
Roli Books: 'Vaastu – A Path to Harmonious Living'
Aurobindo Ashram Press: 'Indian sculpture and Iconography – forms and measurements'
Sashi can be contacted at: sashi_ananth@yahoo.com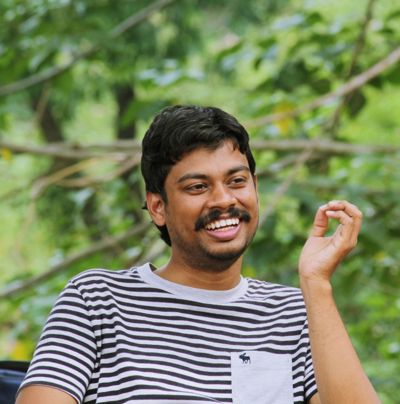 Over the last 15 years Naveen has been inspired by the questions, "What does it mean to live meaningfully in today's times?", and "What's the best I can offer of myself to the Whole?". He is concerned about the current state of the world, and has in small ways tried to understand our collective crisis and respond to it meaningfully. It is a work in progress. He is inspired by the praxis of Yoga and feels it holds the key to our evolution. He has worked as an Environmental engineer in the past and is one of the stewards of reStore.
He loves reading, the mountains and good cinema.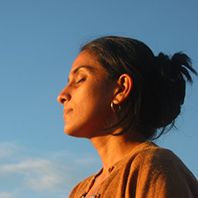 Anita is completing her training at YogaVahini to be a yoga teacher. She enjoys holding space for learning in areas that she is passionate about such as inner work, gardening, women's health, parenting, and pedagogical processes.
Her association with Rithambhara and YogaVahini has led her into learning Yoga Sutras and traditional Indian texts and using these as the basis for all her work. In her multiple roles and relationships in life she strives to bring congruence, sustainability and harmony.
Above all she continues to be a student of life.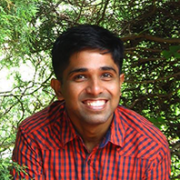 Partha is a yoga practitioner / teacher and software architect living in Chennai with his (yoga) family. He is interested in responsible living which includes and goes beyond ecological, social and spiritually sensitive living.
He is engaged in Yoga Abhyasa while also training oneself and others in the bahiranga (externally visible) and the self-discovering aspects of Yoga. Towards this, he is working towards co-creating / sustaining communities and contexts that can assist interested people in this process.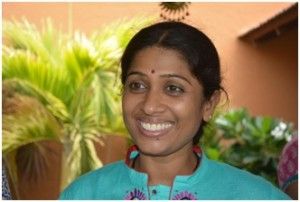 Padmaja got introduced to Yoga for healing herself at the age of 15 and continued to practice Yoga and became a yoga teacher and a therapist. Padmaja holds a Master's degree in English Literature.
She has studied and trained in the classical tradition of yoga that is strongly founded in the teachings of Patanjali and follows the Krishnamacharya School. Padmaja specializes in adapting yoga to the unique needs of individuals and groups. She is also trained in Ayurveda. She has been teaching Yoga for the last nine years for individuals of different age groups, conducts community yoga classes and also works with autistic children.
She feels grateful for the opportunity to make Yoga the centre of her life and is committed to learning as she is teaching. She is passionate about helping people transform from within. She enjoys Vedic chanting and is enthusiastic about spreading the message of Yoga. She draws her strength from the teachings of The Mother and Sri Aurobindo.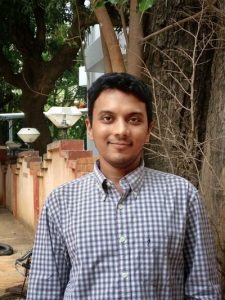 Rajeev is an engineer by training and currently heads application development at an analytics company. He works with Raghu to explore, learn and apply Yoga in the context of group spaces.
Rajeev is also a co-founder of reStore – a not-for-profit organization that focuses in engaging the local community on sustainable living.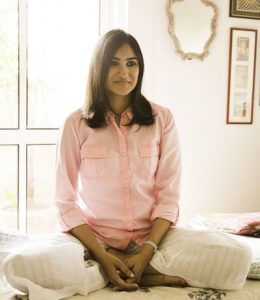 Apoorva is a trained yoga therapist and has trained and worked extensively in the tradition of Krisnamacharya. She teaches yoga with the intention of helping people experience personal transformation and growth through simple practices.
She has been inspired by the profound impact asana (body movements), pranayama (simple breath practices) and dhyana (meditation) has had on her life and she endeavours to facilitate the same for others.  She works towards offering the wisdom and pragmatics of yoga in simple, contemporary language.
Currently she is exploring the world of Coaching and Process work and aims to bring together all of these together in her work. She lives and works in Gurgaon and New Delhi.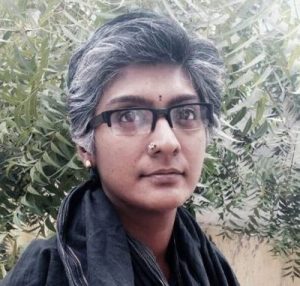 Priya has been practicing and instructing Aasana-praanaayaama for over a decade now, and examining and exploring this actively in the larger canvas of Yoga since 2013. Rooted in the tradition of revered Guru, Shri. Krishnamacarya, her experience includes teaching yoga classes as part of the school curriculum, adapting Aasana and praanaayaama for individuals with special needs and their care-givers, individual therapy consultations and classes, group classes, and facilitating workshops that rest on the foundation and process of Yoga.
Driven by the idea of investigating reality and communicating the processes of Satyam, she is currently also stepping into active research in the field of Yoga, particularly with YogaVahini, Centre for specialized Yoga therapy, training and research. She is inspired by the lives, thought & action of Swami Vivekananda and Mahatma Gandhi. As part of Yoga communities born partly or wholly out of this tradition, Ritambhara, Ananta Yoga and YogaVahini, she is committed to building organisations that have the praxis of Yoga at their hearts, and the dream of Yoga becoming 'mainstream' and holding its rightful place as a legacy of this country, transforming the lives of ordinary people.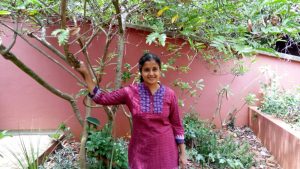 Sangeetha's interest and experience spread across areas like ecology, localisation, sustainable living and livelihoods, education and agriculture, which she has been exploring for over twenty years now.
In her quest for being a 'Spiritual Activist' to heal the wounds of our times, she stumbled upon the praxis of Yoga which synthesised many things for her. She is now deeply interested in healing her personal and the collective distorted understanding of 'What is India?' and its role in the birthing of the New World.
She is one of the co-founders of reStore, a collective in Chennai promoting sustainable living. She regularly writes about her explorations on her blog and other media.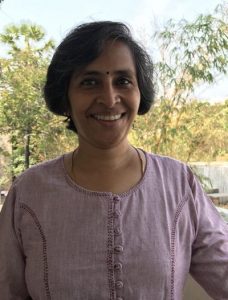 Saras studied and taught at Yoga Mandiram from 1990 to 2007. In 2010, she founded YogaVahini, along with her husband G Sundar, dedicated to sharing the teachings of Sri T Krishnamacharya and Sri TKV Desikachar through teacher training and therapy training programs, personalised yoga therapy, community outreach programs and research activity. Yogavahini Foundation is today a Public Charitable Trust with operations in Chennai & Hyderabad.
YogaVahini and Ritambhara communities work together in deepening and expanding the scope of yoga, particularly inner work, by bringing together and engaging serious aspirants to develop and sustain practice and self-enquiry towards better ways of living.