Dialogues on Yoga
Yoga Samvād – Dialogues on Yoga is a series we started as part of the 'Peace & Sustainability Through Yoga' initiative during International Yoga Day 2020. This series features experts from diverse fields engage in insightful dialogues on yoga.
In our next dialogue we have the dynamic monk from Chinmaya Mission, Swami Mitrananada Saraswati, in dialogue with Sri Raghu Ananthanarayanan (Co-founder, Ritambhara), on the topic 'Dynamic Spirituality Through Jñana Yoga'.
Date: 16 Oct 2020
Time: 6.30 PM to 8 PM IST
Medium: Online Zoom Call
About the Speakers:
Swami Mitrananda Saraswati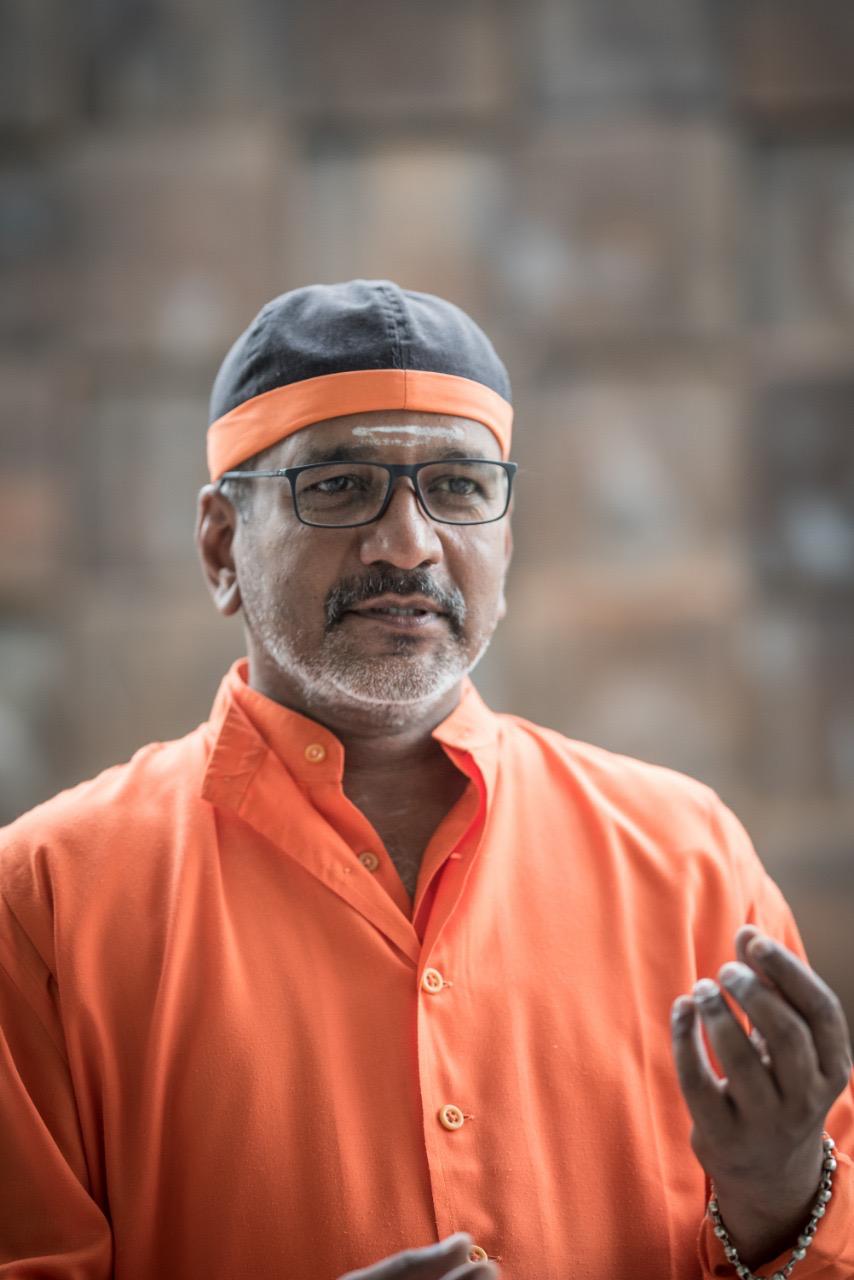 Swami Mitrananda is a dynamic disciple of Gurudev, HH Swami Chinmayananda. He serves as:
 Spiritual Teacher of Chinmaya Chennai.
Director of National Projects, All India Chinmaya Yuva Kendra (AICHYK).
Publisher of Chinmaya Udghosh – an international youth magazine.
Swami Mitrananda is an inspiring tutor, daring adventurer, vibrant speaker, creative writer, vigilant administrator & a mentor for many youngsters across the world. As the Director of AICHYK, he has spearheaded many innovative, nation-wide projects such as the Youth Empowerment Programme(YEP), Awakening Indians to India, Family Quiz among others.
Swami Mitrananda uses powerful tools such as outdoor experiential learning, adventure, travel, biking, car rallies, theatre, writing and creativity to convey the profound message of Vedanta propelling individual's to tap into their hidden potential. Through the Youth Empowerment Program (YEP), he has trained more than 300 youth to serve India. He also initiated Chinmaya Institute of Management (CIM), Chennai Chapter which is reaching out to colleges and corporate organisations with a blend of Management and Spirituality. A highly sought-after speaker in the corporate circle, Swami Mitrananda regularly lectures on Upanishads, Geeta and many other traditional texts. He travels across the world attracting the attention of even the most uninterested person.
Sri Raghu Ananthanarayanan
Sri Raghu Ananthanarayan is the disciple of Yoga Acharya Sri T Krishnamacharya. He has also interacted deeply with Jiddu Krishnamurthy and learnt Process Work from Prof. Pulin Garg (IIM-Ahmedabad). He is also the co-founder of Ritambhara. The Core of Raghu's approach to teaching Yoga is based on the Krishnamaachaarya tradition, however, he has brought in aspects of experiential learning and introspection that make it contemporary and accessible. He obtained his Postgraduate Degree in Bio-Medical Engineering from IIT Madras during this time for which he studied the application of Yoga and Praanaayaama in curing back pain. He has written books on Yoga and Leadership such as Learning Through Yoga and Leadership Dharma.
He has devoted almost three decades to transforming the organizational culture across the spectrum from grassroots developmental organizations to modern industrial organizations. He has developed a unique methodology called "Totally Aligned Organization", and a model called the "Tensegrity Mandala" that brings together his understanding of Organizational Processes and Yoga.