Parenting Inside Out Dec 2017
Parenting Inside Out Dec 2017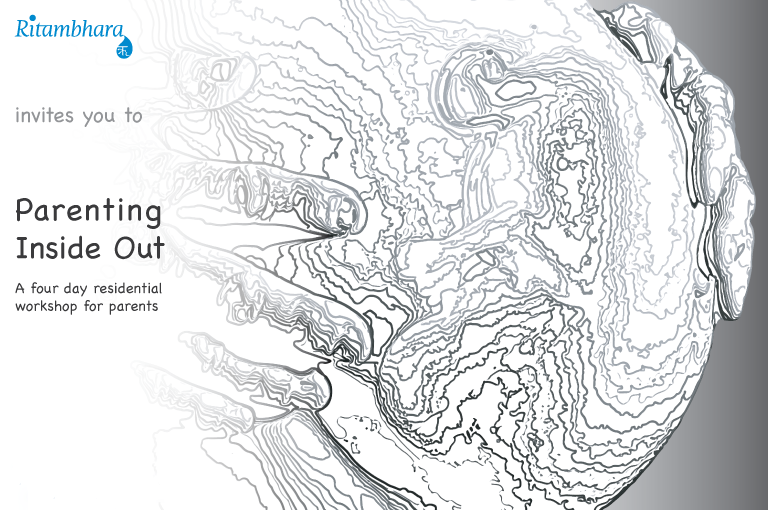 Venue
Achalam Farm, Tiruvannamalai,
Tamil Nadu
DATE: December 23rd 8:00 AM to December 26th, 1:00 PM 2017
VENUE: Achalam Farms, Tiruvannamalai, Tamil Nadu
As parents, we have the responsibility of caring for our children's physical, emotional, social, and intellectual development. While we may have the best intentions we are not without our concerns and fears. Ritambhara offers a 4-day family retreat that explores our role and responsibility as parents in today's world using yoga practice and philosophy as the basis. Together we will enquire into questions like:
What am I doing well as a parent, what can I do better? What are my needs as a parent?

In what ways can I listen to and support my child better?

What is the relationship between my well-being and parenting?
This program brings together two important streams for exploration – yoga and parenting. This is especially relevant if we are trying to find a way to live meaningfully and support our children to do the same now and in the future. It is a step towards creating a space for contemplative engagement using yoga philosophy and experiential work.
The program takes participants through experiential and reflective exploration of our relationships with our parents and children, our emotional life, our health and behavioral patterns. We will be using a variety of methods like drawing, group sharing and games in addition to asana, pranayama, and chanting. These explorations have the potential to help each of us identify the underlying patterns in our role as parents.
We invite parents to attend the retreat along with your children. Each day consists of sessions where parents and children are doing some activities together and sessions where the  adults and children are engaged in two separate groups. We can accommodate 15 adults and an equal number of children at the venue. Please read the brochure to help in deciding if you want to bring your children along (we strongly recommend that you do bring them).
ABOUT THE VENUE: Achalam Farms, Tiruvannamalai, Tamil Nadu
Achalam farm is an organic and permaculture farm just outside of Tiruvannamalai. Home of Gowtham and Sandhya and their daughters age 8 and 1, Achalam has facilities to host small workshops and explorations for up to 15 people and enough outdoor space to for walks and for children to engage in creative play.
Comfortable shared accommodation, with mats/ sheets will be provided during the retreat, both in Achalam and at the homes of other friends in Tiruvannamalai.  Food is simple and vegetarian.
To learn more, please download our brochure.